Emily Tangled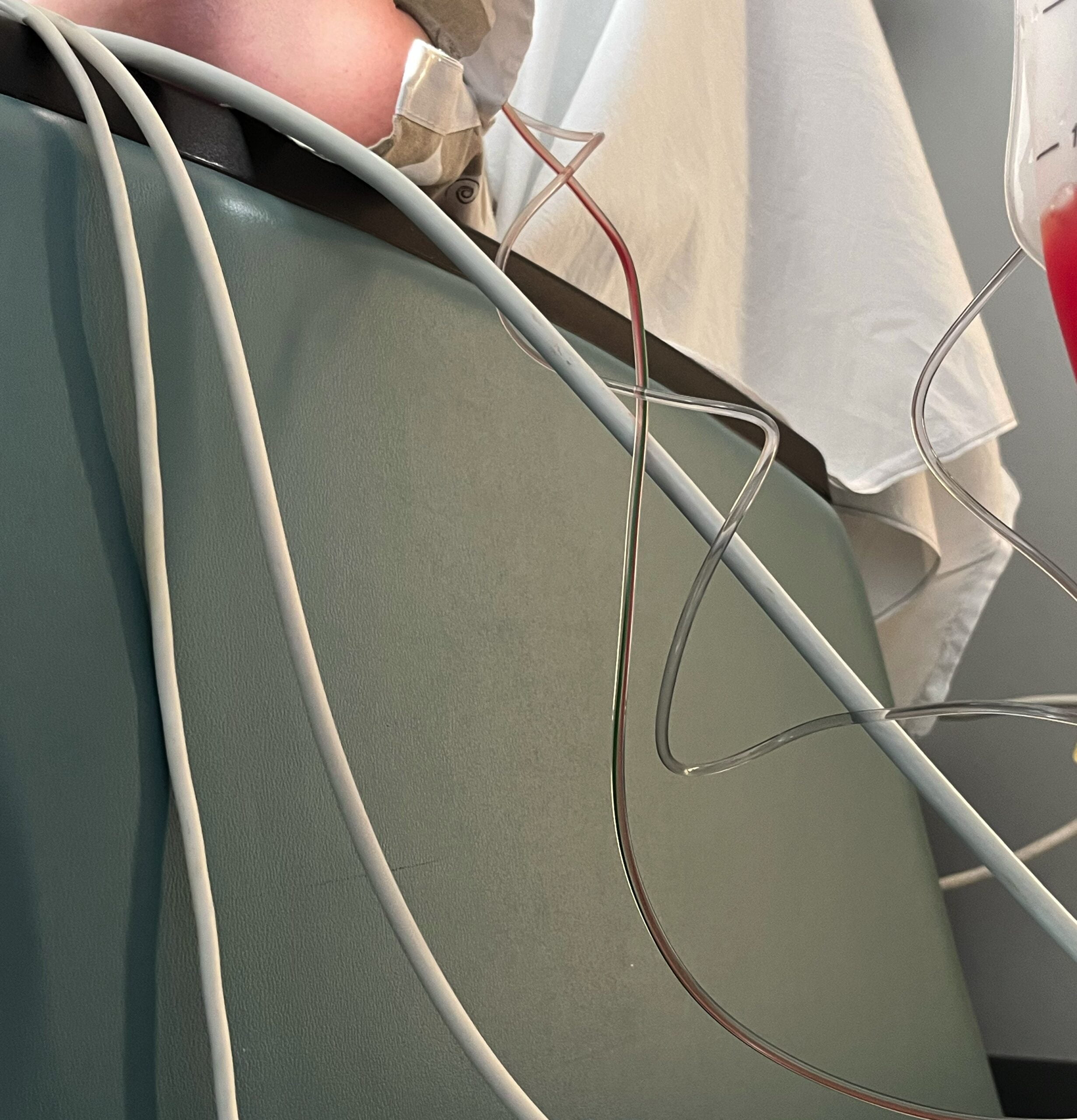 So last week, I wrote about Max being tangled up in the laundry room.
This week, you'd find me tangled up. With one, two, three, four wires sticking out of me.
I am ok. I'm at Maine Medical Center in Portland. And I'm getting tremendous care. I came to Maine for an extended visit with my parents. Which I hadn't had since the 1990's. My hope was to go over photo albums and scan them and get the family stories. My brain had other plans.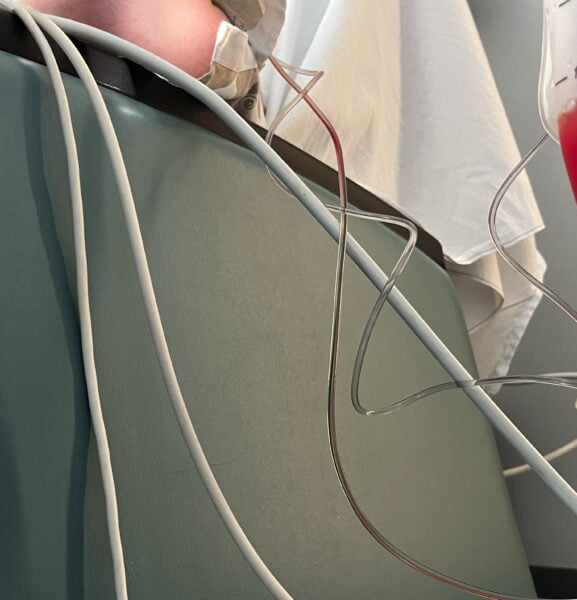 On Sunday (4/16), a blood vessel burst in my brain. And I had my first experience in a LifeFlight plane. Apparently, I had brain surgery. So now I am super smart. Just call me Frankenstein. There are, of course, things one can do to avoid a stroke. Even with the best habits, there's no promise. So as I sit here, tangled in my wires, I'm working to peacefully and kindly let my family and my nurses and doctors help me recover.
Sometimes, trust is just the beginning. It is an outrageous gift to be kind to healthcare workers and to see them as people. And isn't that the kind of seed we want to plant in the world? Trusting and loving kindness. Especially to those who are working with us when we are most vulnerable. Hat tip to my team at Maine Medical Center. And my family.
P.S. Emily dictated this word-for-word from her hospital room in the ICU. It was transcribed by me, her adoring husband. If you'd like updates, I'm keeping an online journal "Emily's Brainy Adventure" at https://www.caringbridge.org/visit/emilyjpitman
P.P.S. Feel free to reply to this. But please know Emily won't see it for a while. She'll be here in the ICU for two to three weeks and we're keeping the computer away so she can heal rather than getting over stimulated. If you'd like, you can reach me at marc@concordleadershipgroup.com. Just know my replies may be delayed as I am focused on her right now.