List-less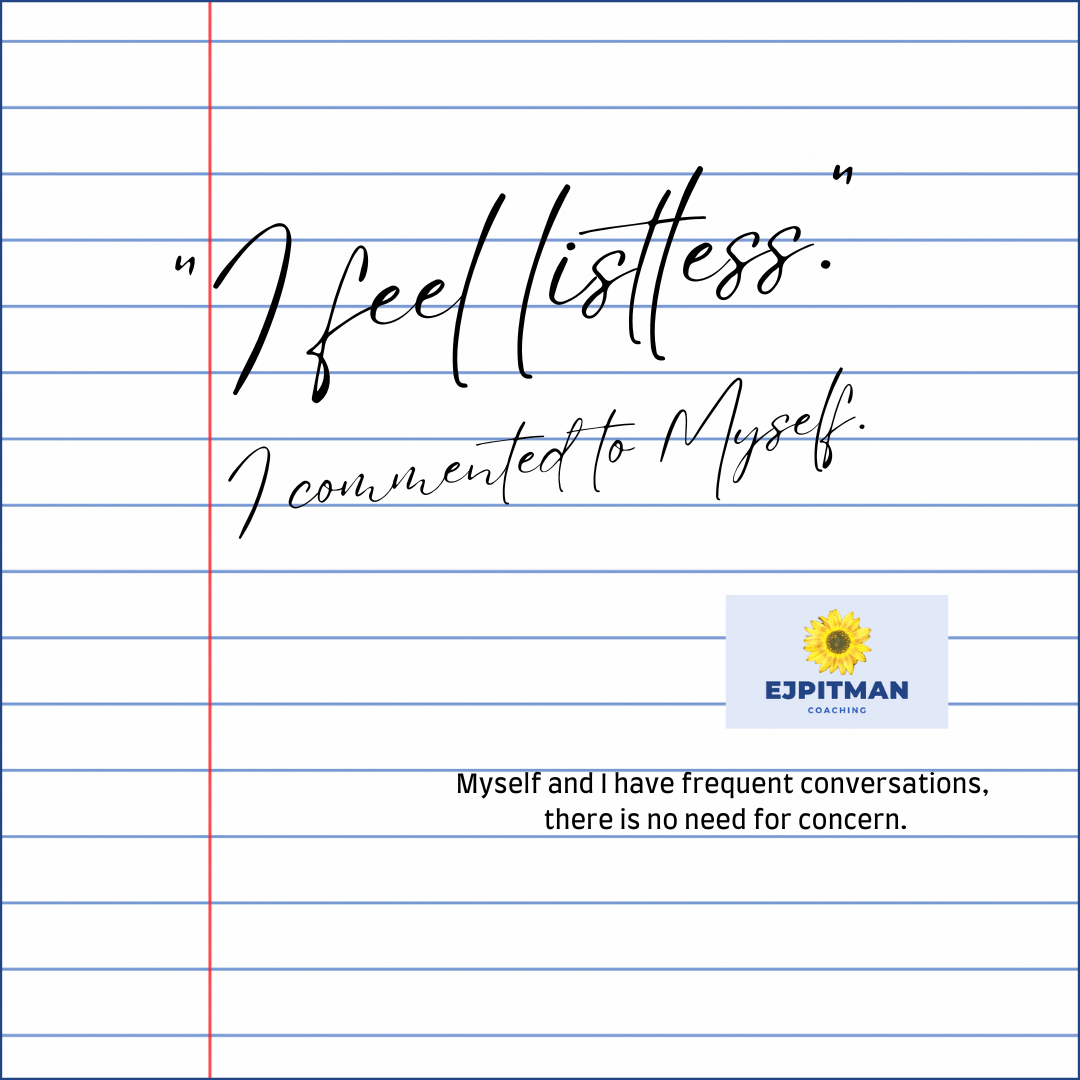 When I returned from Maine, my physical therapist recommended an alternative to my habitual To-Do List Making. My focus, we agreed, was rest and recovery. She saw that her suggestion felt unsettling.
"Make a To Done List," she negotiated.
Building a ToDone list worked for two or three weeks. When I stopped it, I didn't adjust back to ToDo's. I left the pen to paper experience recognizing completion with no bridge to what was next for list making.
The ListLess feeling came during that time in between To-Doning and ToDoing. Previously, when I To-Do'd, I would create all kinds of space in my head by filling up a page. The problem with my former ToDo habit was that it wasn't prioritized, it all felt important, and when things on the page were left undone I felt like a failure.
While I really stink at multi-tasking (and resent the gender stereotype), I AM great a Multi-ToDoing List Maker. I see all the things that could be/should be done – in my business, in my home, in relationships, for the cats…. When I sit and think about 'what should I put on my to do list?' I have no boundaries.
So what should I do? Create boundaries? Make many different to-do lists (that will get lost) with multiple focuses? I don't want to live life that way.
Marc and I have worked hard to make a life where we live and work and play together in our home and communities. My values o f synergy, creativity, curiosity, hope, and play are meant to support my WHOLE life. My work includes phones calls and kitty litter. I love homemaking, crafting, practicing piano, reading, learning, and being lazy. All the parts of my life and growth are intended to dance together. My life doesn't crowd out my work and my work doesn't crowd my life. At least that is the value and hope.
An endless to-do list doesn't embrace the values. But given the expansive horizon of this approach to life, what method both supports and protects idea productive enthusiasm.
The to-do lists that I have built for years do crowd me or my family. I end up 'hurry up, hurry up', or 'one more thing-ing', or exhausted at the end of a day and totally unproductive the next.
Over the next three weeks, I am going to dive into a strategy idea I hope to implement for list making and To-Doing. Next week, I'll write about Brainstorming. Then I'll write about one of my favorite parts of Scrum – the Backlog. And finally, the action part – Beginning.